Roye Anastasio-Bourke – New Haven, CT. Former senior manager of strategic communications at the Annie E. Casey Foundation, where she developed and implemented messaging, media plans and partnerships that built public support for systems and policy change in the areas of child welfare, juvenile justice and community development. She is past external affairs director for SATELLIFE, Inc., connecting health workers in the developing world to critical research and medical information through technology. Her career also includes brand development and management, multi-media campaigns, and award-winning original music production.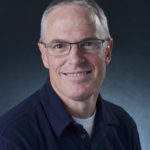 Jeff Browne – Jeff Browne is the Executive Director of Quill and Scroll International Honor Society for High School Journalists, housed in the School of Journalism at the University of Iowa. Jeff has also served as executive director of the Colorado High School Press Association and the Kansas Scholastic Press Association. He developed CU News Corps, an investigative and explanatory news project at the University of Colorado Boulder, and in that role produced two documentary films, "Taking the Lede: Colorado Edition" and "¿Cómo Fue? A Cuban Journey." He has also taught high school journalism and worked as a reporter at daily newspapers in Florida. He's an Aquarius.
Diane O'Brien – St. Paul, Minnesota. Diane served as the Communications Director of  the Minnesota AFL-CIO, the MN Federation of Teachers and the Minnesota AIDS Project where she  spent five intense years influencing HIV/AIDS vocabulary and coverage.
Jack O'Connell – Brooklyn, New York. Coordinator of the Windsor Terrace Brooklyn Food Cooperative. Recent past Chairman, Empire Justice Center, NY; Trustee, North Shore LIJ Health System, Trustee NuHealth Foundation, retired CEO Health & Welfare Council of Long Island.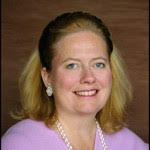 Camilla Rees, MBA – Boulder, CO & New York, NY. Founder, ElectromagneticHealth.org, Campaign for Radiation Free Schools and co-founder International EMF Alliance, Oslo, Norway. Health writer, radio host and marketing consultant to non-profits and early state companies. Advisor to Citizens for Health in Washington, D.C., a leading advocacy organization focused on the interests of the natural health consumer, Mercola.com, the #1 natural health newsletter, and National Institute for Science, Law and Public Policy. Early career in healthcare investment banking and venture capital investing.
Elena Rodriguez – Boise, Idaho – Multicultural Community Liaison, Idaho Association for the Education of Young Children; Petra Foundation Fellow; Mujeres Unidas de Idaho; http://blip.tv/progressive-communicators-network-nw/every-child-matters-1410795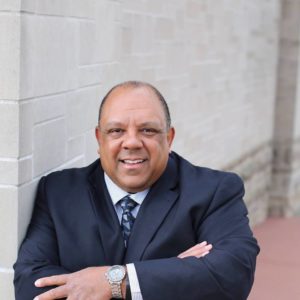 Michael Simon – Chicago, IL. Michael has 25+ years of experience leading business transformations in Fortune 200 Automotive and Industrial business-to-business and business to consumer companies. His background includes international business, manufacturing, multi brand growth, product development, engineering, strategy, sales, continuous improvement, and marketing. Former Vice President of Marketing at Cooper Tire and was previously responsible for several multi-billion dollar businesses at the companies of Remy International, Eaton Corporation and Goodyear Tire & Rubber Company.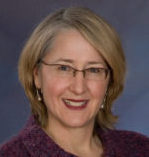 Lark Corbeil – Boulder, Colorado – Founder and Board Chair, Media in the Public Interest. Founder Public News Service (described as the "most widely used independent news service you've never heard of," Alternet) and SoundBite Services.  Co-founder of first smart growth organization in Idaho: The Livable Community Group; former Reuters' producer; 20+ years in news and communication.
Lark grew up bridging economic and cultural divides, with one foot in a small town in Idaho and another in Topanga Canyon, California and saw how systemic pressures keep marginalized voices from enriching the public debate.
Based on her experience with Reuters TV, Channel One, and local news in Boise, in 1996 Lark pioneered the membership-funded journalism model. She has served in leadership roles with The Media Consortium and other professional organizations. She lives with her family in Boulder, Colorado and McCall, Idaho. Fun Fact: Lark EP'd Reuters' first television demo, called TV2000 and coordinated their print reporters foray into TV with Nightly Business Report.
Staff
Essrea Cherin – Essrea's professional background is in the field of Conflict Management. For two decades, she has worked with organizations, groups, couples and individuals to transform conflicts while imparting tools and techniques that lead to more effective communication for all involved. She has been on the faculty at Regis University in the Communications Department since 2001 teaching courses on Conflict Management, Intercultural Communication, Negotiation, and others. She is the co-founder and board chair of the Boulder-Nablus Sister City Project and has long been a social justice advocate devoting herself to a more equitable and just world.