Lark Corbeil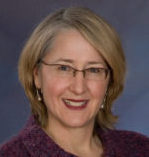 Boulder, CO – Founder and Board Chair, Media in the Public Interest. Founder Public News Service (described as the "most widely used independent news service you've never heard of," Alternet) and SoundBite Services. Co-founder of first smart growth organization in Idaho: The Livable Community Group; former Reuters' producer; 20+ years in news and communication.
Lark grew up bridging economic and cultural divides, with one foot in a small town in Idaho and another in Topanga Canyon, California and saw how systemic pressures keep marginalized voices from enriching the public debate.
Based on her experience with Reuters TV, Channel One, and local news in Boise, in 1996 Lark pioneered the membership-funded journalism model. She has served in leadership roles with The Media Consortium and other professional organizations. She lives with her family in Boulder, Colorado and McCall, Idaho. Fun Fact: Lark EP'd Reuters' first television demo, called TV2000 and coordinated their print reporters foray into TV with Nightly Business Report.