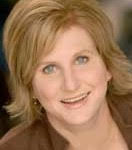 Patty Beach — leadership consultant; co-founder and owner of LeadershipSmarts.com
Patty's clients have included upper-level corporate executives, public agencies, and nonprofits, such as Amgen, Lucent and the US DOE. Highly trained, richly experienced and uniquely engaging, Patty empowers individuals, motivates teams, and creates opportunities for breakthrough leadership and performance.
Patty earned an M.S. in Organizational Development from Pepperdine University and has earned the acclaimed ICF Master Coach Certification. She offers more than XX years of experience in high-level change management, and works with methodologies that include Enneagram, EQi, Myers-Briggs, DiSC, 360 Profiles, Community Building, Polarity Thinking and Co-active Coaching. Her irrepressible curiosity, adventurous spirit, and practical tools motivate and empower clients to make immediate and lasting change. Her personal mission is to evolve conscious leaders to create a better world.
Eric Haas — Associate Professor of Educational Leadership at Cal State Polytechnic University, Pomona (CA), Political Messaging Consultant, and Huffington Post blogger.
Eric has studied framing extensively and taught individuals and organizations how to use framing to improve strategic planning and communication. He's been published in academic journals, books, and in the popular press. His most recent book: Dumb Ideas Won't Create Smart Kids: Straight Talk about Bad School Reform, Good Teaching, and Better Learning.
Dr. Haas is an Associate Professor in the Educational Leadership doctoral program at Cal Poly Pomona in Southern California, where he uses concepts in cognitive science and linguistics to prepare educators to become effective school principals and district and state administrators. Prior to Cal Poly, he was a Senior Research Associate at WestEd in Oakland, CA, a Senior Fellow at George Lakoff's Rockridge Institute, and an Assistant Professor at the University of Connecticut. In 2004, Dr. Haas was awarded a visiting fellowship at the Institute of Advanced Studies at the University of Lancaster (England) to advance his work on the framing of higher education. Dr. Haas began his professional work as a Peace Corps Volunteer, teaching math and science in Buchanan, Liberia. Dr. Haas earned a B.S. in Electrical Engineering from Notre Dame, a J.D., from Catholic University, and a Ph.D. in Education Policy from Arizona State University.