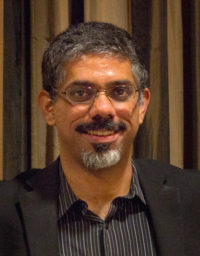 Manzoor Cheema – Founder of Media Diversion and Muslims for Social Justice. Coordinator of Movement to End Racism and Islamophobia.
Manzoor was awarded the 2014 International Human Rights Award given by The Human Rights Coalition of North Carolina. In 2005, Manzoor launched a public access TV program in North Carolina called Independent Voices that depicted local and international grassroots human-rights and social-justice movements. Broadcast from 70 public-access TV stations around the country, Independent Voices won an award for the best documentary-based TV show from The People's Channel in Chapel Hill, NC.
Manzoor studied Immuniology at North Carolina State University and at Veterinary Medical College in Lahore, Pakistan, where he worked on a campaign for economic rights for subsistence farmers. His writings and interviews have been published by more than 30 U.S. and international media organizations.
Adam Pyburn is a director and producer of high-quality media production services in video, photography, and graphic design, as well as professional consultation for advertising campaigns and media strategies.
Adam co-produced Independent Voices, an award-winning television show on local and international grassroots social-justice movements. Adam has continued to expand into related fields that include motion graphics, graphic design and branding, media strategy and consultation, photography, and website design. He currently works both as a freelancer and at Media Diversion as photographer and designer, and other North Carolina-based media companies such as New Century Digital Media, Vittles Films and The Peoples Channel, to name a few.