Polarity Thinking Workshop – "Lead The Conversation for Change"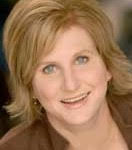 Patty Beach—Leadership Consultant and the co-founder and owner of LeadershipSmarts.com
Patty is a gifted and insightful coach and consultant. Her clients have included upper-level executives in corporations, public agencies, and non-profits, eg. Amgen, Lucent and the US DOE. Highly trained, richly experienced and uniquely engaging, Patty empowers individuals, motivates teams, and creates opportunities for breakthrough leadership and performance. Patty earned an M.S. in Organizational Development from Pepperdine University and has earned the acclaimed ICF Master Coach Certification. She offers more than 15 years of experience in high-level change management, and works with too many assessments and methodologies to list, including Enneagram, EQi, Myers-Briggs, DiSC, 360 Profiles, Community Building, Polarity Thinking and Co-active Coaching. Her prior career as a geologist makes her communication remarkably down to earth.
Patty's coaching and teaching style is engaged, creative, and upbeat. Her irrepressible curiosity, adventurous spirit, and practical tools motivate and empower clients to make immediate and lasting change. Patty illuminates blind spots, nurtures hidden talents, and helps clients develop both as individuals and as leaders within larger systems. Her personal mission is to evolve conscious leaders to create a better world. Nothing's more satisfying to her than getting in the sandbox with people and helping them create a new path to a brighter outcome.
Eric Haas — Associate Professor of Educational Leadership at Cal State Polytechnic University, Pomona (CA), Political Messaging Consultant, and Huffington Post blogger. Eric Haas has studied framing extensively and taught individuals and organizations how to use framing to improve strategic planning and communication. His research and writing have been published in academic journals and books, as well as in the popular press. His most recent book applies framing and cognitive science to education: Dumb Ideas Won't Create Smart Kids: Straight Talk about Bad School Reform, Good Teaching, and Better Learning (2014, Teachers College Press).
Dr. Haas is an Associate Professor in the Educational Leadership doctoral program at Cal Poly Pomona in Southern California, where he uses concepts in cognitive science and linguistics to prepare educators to become effective school principals and district and state administrators. Prior to Cal Poly, he was a Senior Research Associate at WestEd in Oakland, CA, a Senior Fellow at George Lakoff's Rockridge Institute, and an Assistant Professor at the University of Connecticut. In 2004, Dr. Haas was awarded a visiting fellowship at the Institute of Advanced Studies at the University of Lancaster (England) to advance his work on the framing of higher education. Dr. Haas began his professional work as a Peace Corps Volunteer, teaching math and science in Buchanan, Liberia. Dr. Haas earned a B.S. in Electrical Engineering from Notre Dame, a J.D., from Catholic University, and a Ph.D. in Education Policy from Arizona State University.
Next Step Video!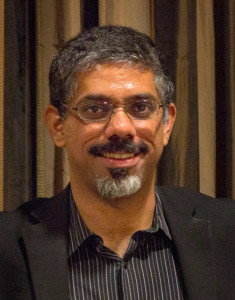 Manzoor Cheema
Media Diversion
Manzoor Cheema has been active in media justice and human rights campaigns since 1999. As a student at Veterinary Medical College in Lahore, Pakistan, he worked on a campaign for economic rights for subsistence farmers in Pakistan. He came to North Carolina State University in 1999 to pursue graduate studies in Immunology.
In 2005, Manzoor launched a public access TV show, Independent Voices, from the Triangle area of North Carolina. This show depicted local and international grassroots human rights and social justice movements. This TV show allowed Manzoor and fellow citizen journalists to document the work of local and national social justice movements. Independent Voices producers won an award for the best documentary based TV show from The People's Channel in Chapel Hill, NC. This show was broadcast from seventy public access TV stations around the country.
Manzoor Cheema won 2014 International Human Rights Award given by The Human Rights Coalition of North Carolina. Manzoor was featured as "Tar Heel of the Week" by The News and Observer on Feb 21st, 2014. His writings and interviews have been published by more than thirty U.S. and international media organizations.
Adam Pyburn
Based in Durham, NC, Adam Pyburn offers high-quality media production services in video, photography, and graphic design, as well as professional consultation for advertising campaigns, and media strategies.
Adam started working in the creative world back in 2005 as a video producer for a television show covering progressive politics called Independent Voices, that was based in the Raleigh/Durham area of NC. With those skills I was able to branch off into other related fields that include motion graphics, graphic design & branding, media strategy & consultation, photography, and website design.
He has continued to build his freelancing career by working with several local media companies including New Century Digital Media, Vittles Films, The Peoples Channel, and most recently with Manzoor Cheema at Media Diversion.