Board of Directors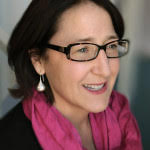 Lark Corbeil founded Media in the Public Interest to assist the non-profit community and journalists interact more effectively in "ongoing adult education." She also serves on the coordinating and membership committees of The Media Consortium and founded Public News Service in 1996 based on her experience with Reuters TV and Channel One. PNS is a growing national network of independent state-based news service providing high quality news on the public interest sector on a daily basis to over 8,000 radio stations, and on the web. iHeart Radio, CBS, Native Network News and Pacifica are regular users, as well as hundreds of community and public local stations and their websites. Lark grew up bridging economic and cultural divides, with one foot in a small town in Idaho (with an outhouse and one cold water faucet) and another in Topanga, California where she went to Catholic school in Malibu. Lark has lived and worked in France, Israel, Taiwan and New York and returned to Idaho to recover from "news nun" syndrome and serve the local community. She is now a working mom, living in Boulder, Colorado and has over 30 years experience in news and communications.
Diane O'Brien 30-year communications career has focused on pro-social marketing. She has worked to advance public understanding of HIV/AIDS issues and has spearheaded the external communications efforts of the Minnesota AIDS Project, the Minneapolis Federation of Teachers and the Minnesota AFL-CIO. Diane graduated from the University of Minnesota with a B.A. degree in News Editorial Journalism, and pursued graduate work in educational psychology. Diane lives in Shoreview, a St. Paul suburb and spends her leisure hours trying to keep up with her grandchildren.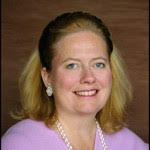 Camilla Rees, MBA, is dedicated to serving the transformation of health care so that it better meets patient needs and to raising awareness of hidden,unacknowledged drivers of health care costs, after a career in investment banking, venture capital investing and marketing communications. Camilla has studied widely in medical, scientific, complementary and alternative medicine, health enhancement and self-empowerment fields, and for 16 years has advised patients on health restoration strategy, developing multi-pronged health improvement programs using her Wide Angle Health™ frameworks. She is a Patient Advocate, business coach to social entrepreneurs and an environmental consultant with a special focus on electromagnetic fields. She has organized many panels on health, health care reform and environmental topics and addressed members of Congress and their staffs, the Young President's Organization, the White House Commission on Complementary & Alternative Medicine Policy, Bioneers NM & CO, Columbia University Law School and the Commonwealth Club of California. Today, Camilla is a leading international activist on the subject of electromagnetic fields and health. She founded www.ElectromagneticHealth.org, as well as the Campaign for Radiation Free Schools, and co-authored Public Health SOS: The Shadow Side of the Wireless Revolution and the landmark report, "Cellphones and Brain Tumors: 15 Reasons for Concern". Camilla is an Advisor to Citizens for Health and Mercola.com and blogger at www.FrankLipman.com. She co-founded the International EMF Alliance in Oslo, Norway, and is a Radio Host on health and environmental topics. She consults businesses in the areas of 1) corporate communications, including brand identity, speech writing, white papers, marketing communications, media relations and PR, 2) corporate finance and 2) fundraising for non-profits.
Elena Rodriguez Elena Rodriguez has served as Multicultural Community Liaison for the Idaho Association for the Education of Young Children in Boise to help make improvements to the quality of child care settings for Spanish speaking children and the children of refugees. Elena has used Spanish radio in Colorado and Idaho while working as a health educator to reach migrant farmworkers and uninsured families through popular programming including,"Los Niños Bien Educados", a parent-training program, "Diálogos de Salud", a weekly call-in program on adult health themes, and the 15 chapter radio-novella, "La Novela De Hoy", for promotion of the Children's Health Insurance Program. She is a Petra Fellow, a past president of Mujeres Unidas de Idaho, member of the Progressive Communicators Network and the recipient of ACLU of Idaho's Liberty Award. She is an active tandem team cyclist and member of the Northwest Tandem Association who, with her partner, enjoys miles of road riding and mountain-bike trails in the Pacific Northwest.
Rick Wilson is the Area Director of the West Virginia Economic Justice Project (WVEJP) of the American Friends Service Committee. The WEVJP works statewide on issues affecting low income and working families. WVEJP spreads information about benefits and programs for low income families, labor law, civil rights, education, buying a home, tax credits for working people, and other useful information. Rick also blogs on economic justice at www.goatrope.blogspot.com.
MPI Staff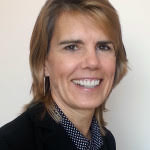 Karen Z. O'Brien brings a wide variety of managerial, entrepreneurial, and revenue generating/program development expertise to Media In The Public Interest. Most recently she developed her interest in physical fitness into a small business where she created the first Denver-area franchise of a national fitness program. Prior to that, Karen developed a new communications/messaging platform for The Outdoor Industry Association and restructured their membership dues program, playing a key role in a major growth cycle for OIA. She enjoyed working for the United States Olympic Committee/USA Cycling as their Director of Membership/Marketing before that and has provided marketing expertise for various businesses. Karen began her career in advertising as an account executive in Chicago and Detroit and has lived in Colorado for the past 20 years. She is excited to bring her passion for environmental, women's, and educational issues to the communications sphere, and looking forward to leading MPI to its greater potential.